Meet the Envoy: a budget-friendly, compact, and easy to use bingo console that's perfect for smaller venues like senior centers and retirement homes.
Compact
Tight on space? No problem. The Envoy can fit in just about any venue. And with a cabinet that's only 23" in depth, it can fit through practically any doorway.
Affordable
The Envoy is designed for smaller venues on tight budgets that don't need all the extraneous features found on more expensive, full-size consoles.
User-Friendly
The Envoy's software is preloaded with sample schedules, games, and pattern designs, so you're ready to play right out of the box.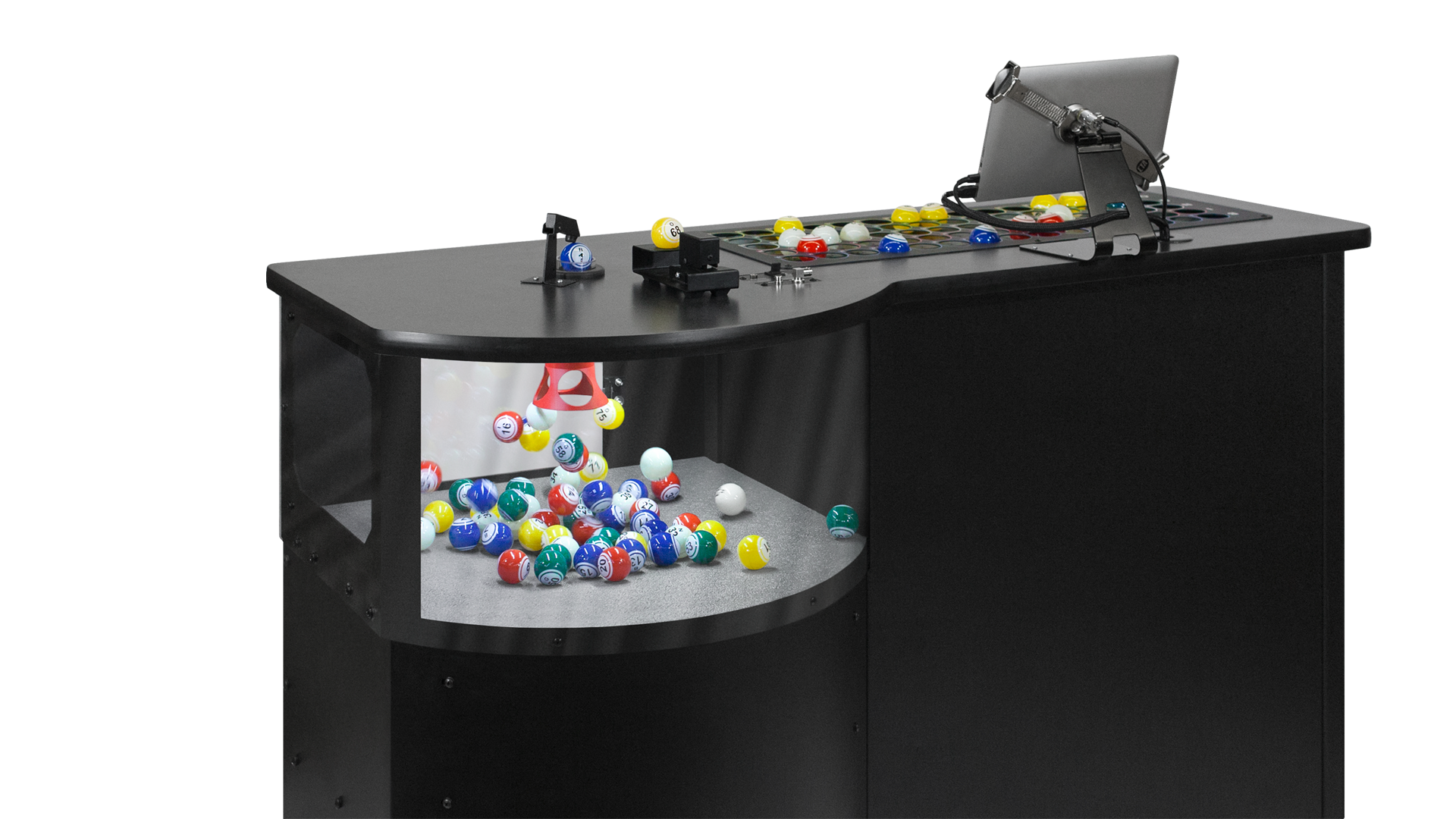 Tiny footprint.
Big statement.
The Envoy is the smallest sit-down bingo console in the industry. And with five heavy-duty casters, it's ultra portable for easy storage.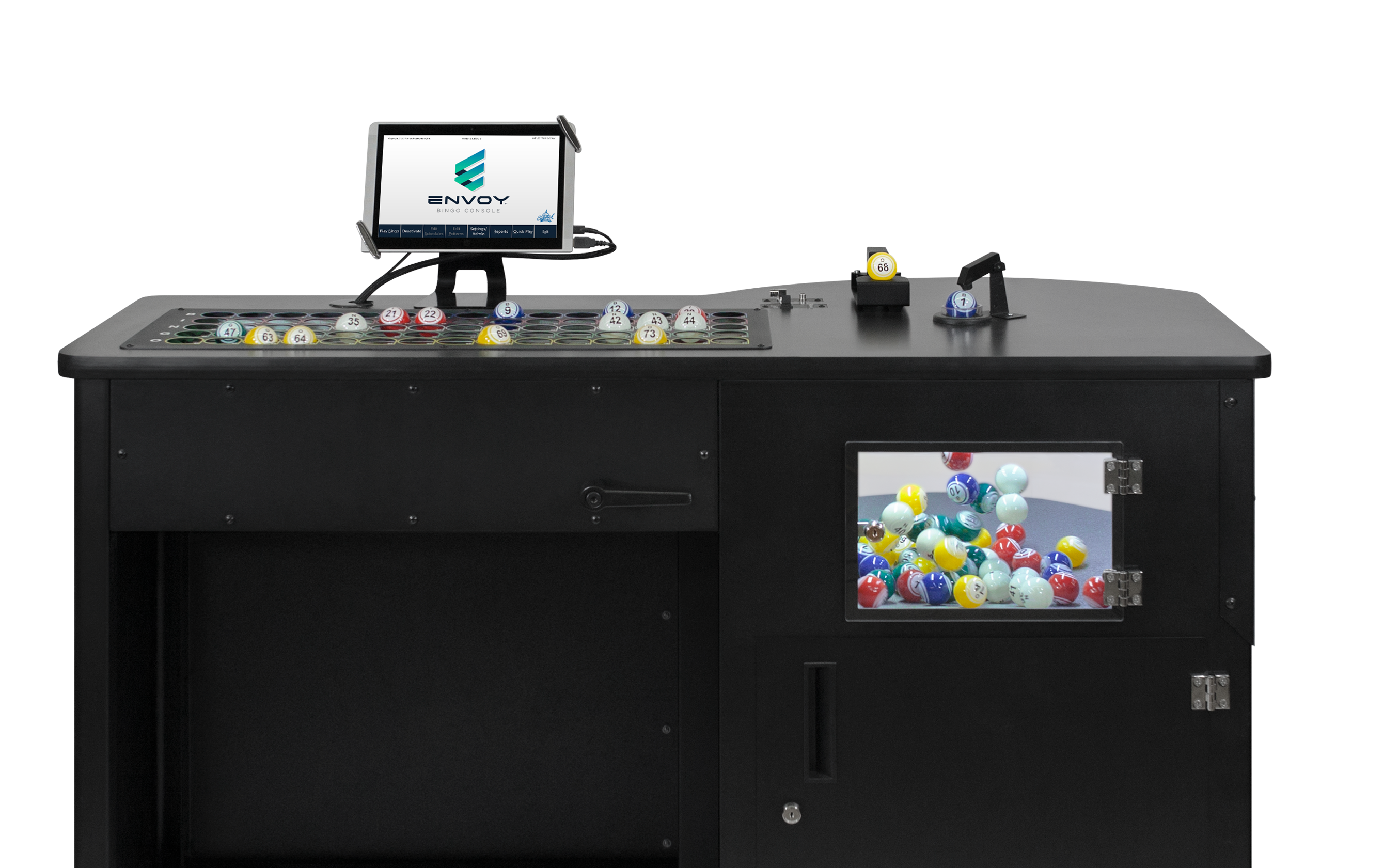 Calling a game
has never been easier.
The Envoy is designed to work just the way you'd expect it to, even if you've never called your a game before.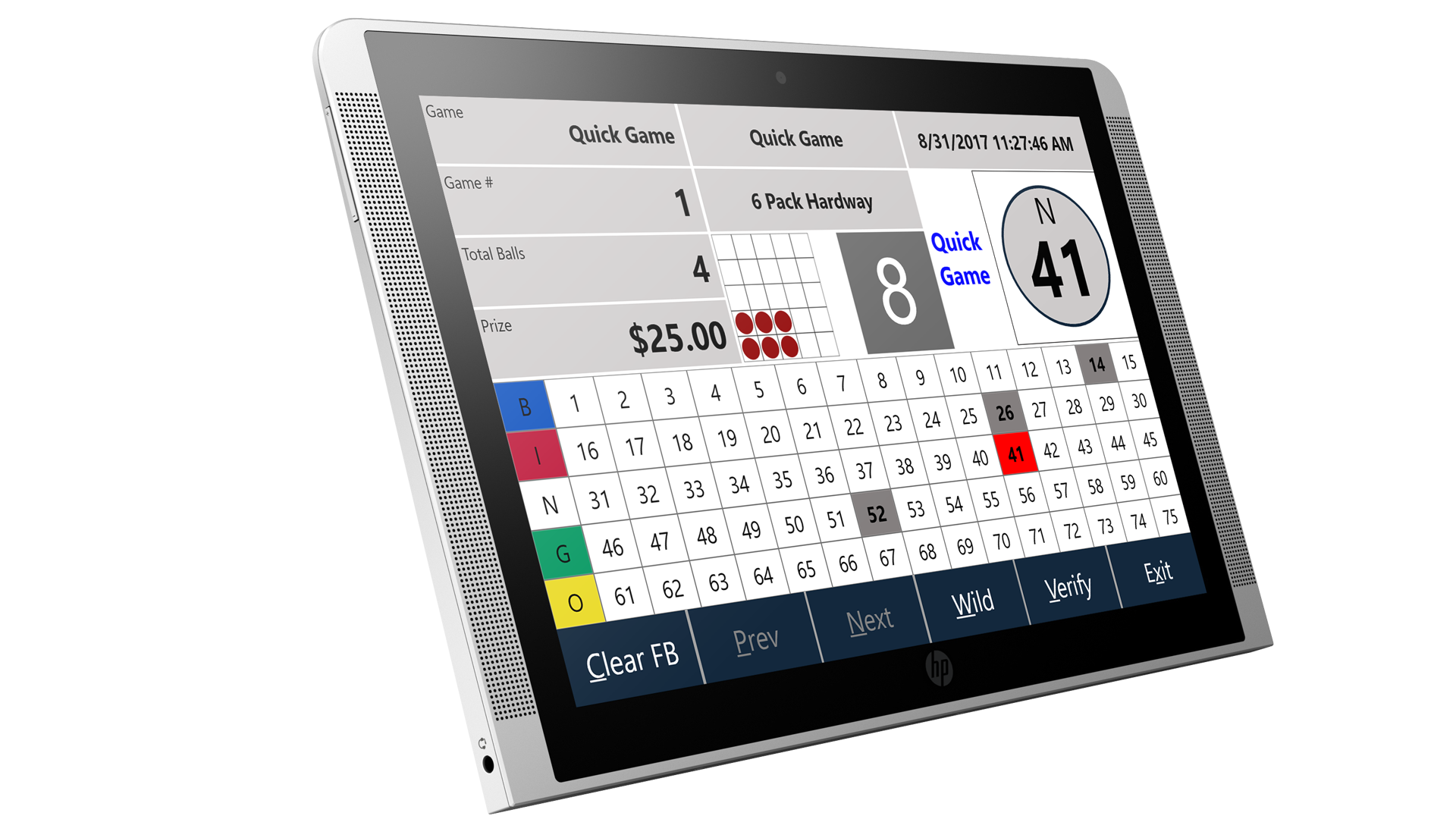 Small in size.
Big on features.
Set a Schedule
Set up each game's pattern and prize, and you're all set.
Design a Pattern
Choose a preinstalled pattern or design your own.
Quick Play
Play a game instantly, even during an active schedule.
Go Wild
Call multiple balls at the same time, such as all evens.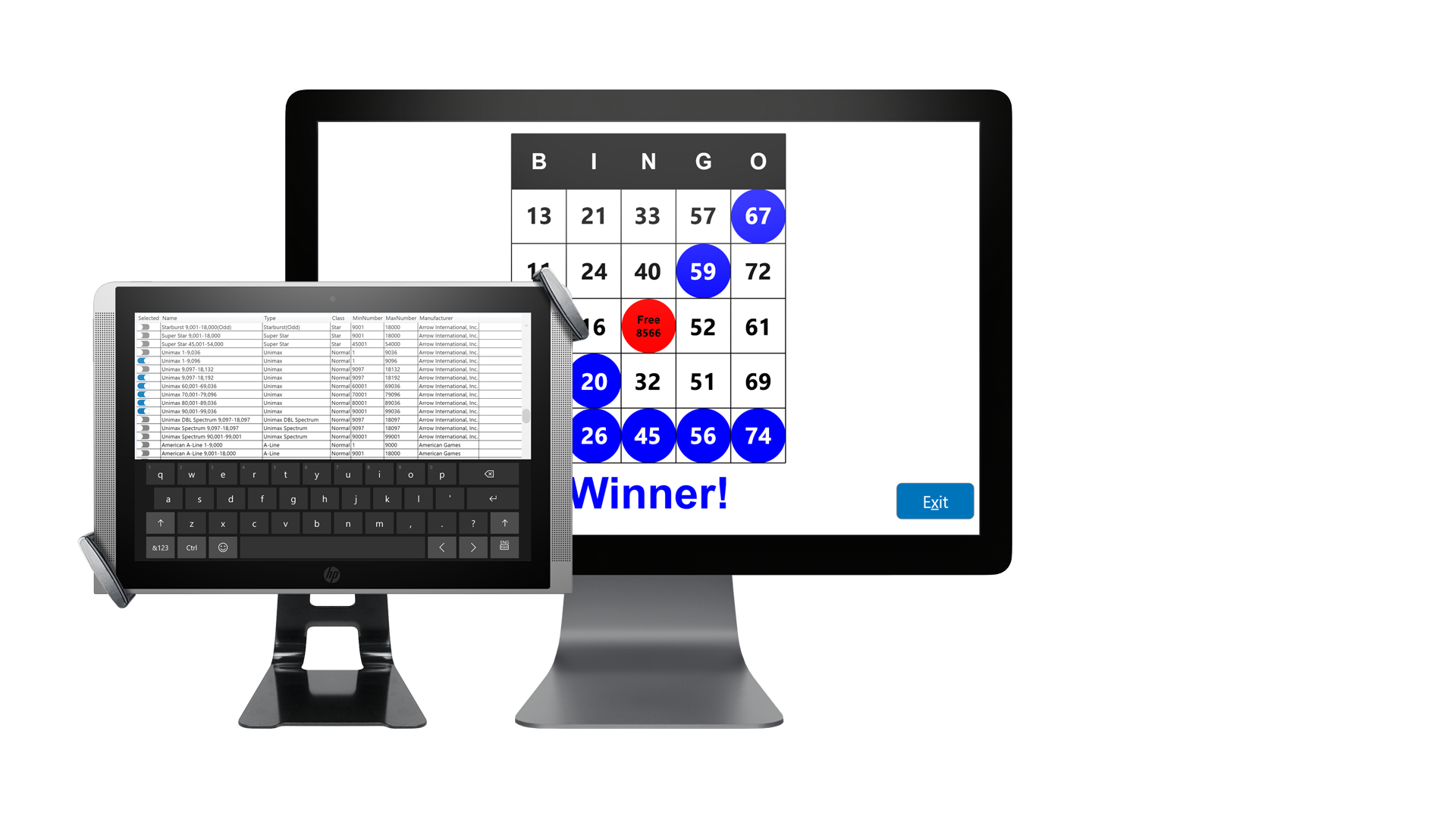 Make sure you've got the right call, every time. The Envoy's optional verification software allows you to electronically validate all winning cards.
The Envoy comes with amazing standard features, like an integrated ball timer, easy-to use game pattern designer, and reporting functions. Enhance your Envoy bingo console even further with optional accessories and software upgrades.
Live Ball Camera
Display each ball as it's called on an external TV or monitor.
HDMI Output
Display the caller screen on an external TV or monitor.
Wireless Printing
The Envoy supports USBor wireless printing.
Winner Verification
Electronically verify all winning bingo cards.